SCOTT BAKULA - DER MUSIKER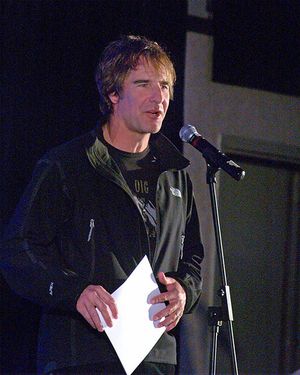 Scott Bakula ist nicht nur ein sehr guter Schauspieler, sondern auch ein guter Sänger. Bereits in der Serie "Zurück in die Vergangenheit" ("Quantum Leap") durften wir ihn in einigen Folgen singen hören.
Hier habt ihr mal ein paar Hörproben
Hier ein Video, wo Scott sein pers. Lieblingslied "Somewhere in the Night" singt, diese Aufnahme wurde auf der LeapCon 2009 gemacht :) Er hat das Lied immer noch drauf :)
Discographie
Hier stelle ich euch die "Alben" vor, die es von Scott offiziell auch auf CD gibt: Ich weiß, dass die Discographie noch incomplete ist, sobald ich selber wieder was rausfinde, ergänze ich es.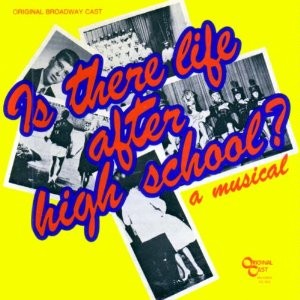 01. Is there Life after Highschool? (1982)
In diesem Muscial spielte Scott lediglich eine kleine Rolle. Es wurde am 26.03.1982 am Ethel - Barrymore - Theater uraufgeführt und vom 07.05.1982 - 16.05.1982 dort gespielt. Das Stück wurde wegen schlechter Besucherzahlen nach nur einer Woche wieder abgesetzt.
Hier gibts Hörproben zu dem Stück
---
Opening Night Cast
Quelle: ibdb.com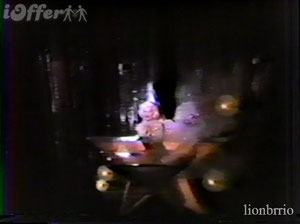 02. Marilyn (1983)
Dies ist das allererste Musical mit Scott. Er war dort gerade 29 Jahre alt. Es wurde vom 20.10.1983 - 03.12.1983 am Minskoff Theatre aufgeführt. Scott spielte darin Joe diMaggio.
Leider konnte ich hierzu keine Hörproben finden!
---
Opening Night Cast
Understudies:
Andrew Charles
(
Photographer
),
Gary-Michael Davies
(
Joe DiMaggio
),
Deborah Dotson
(
Destiny
),
Christine Gradl
(
Sis
),
Mitchell Greenberg
(
Arthur Miller
),
James Haskins
(
Jim Dougherty
),
Sarah Litzsinger
(
Young Norma Jean
),
Marguerite Lowell
(
Norma Jean / Marilyn Monroe
),
Michael Rivera
(
Destiny
),
Steve Shocket
(
Agent, Studio Head
),
Mark Ziebell
(
Destiny, Tommy
).
Quelle:
http://www.ibdb.com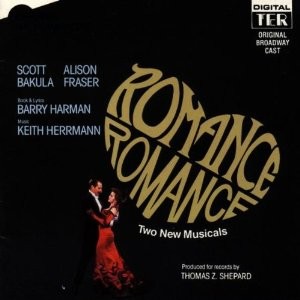 03. Romance, Romance (1988)
In diesem Muscial spielt Scott Bakula zusammen mit Alison Fraser die Hauptrolle. Es wurde am 20.04.1988 am Helen - Hayes -Theatre uraufgeführt und lief dann vom 01.05.1988 - 15.01.1989 durchgehend mit großem Erfolg. Scott Bakula spielte die Hauptrolle, Alfred von Wilmers.
Label: That's Entertainment Recording
Buch & Lyrik: Barry Harman
Music: Keith Herrmann
Produziert von Thomas Z. Shepard
---
Opening Night Cast
Standbys:
Jana Robbins
(
"Her", Barb, Josefine Weninger, Monica
),
Sal Viviano
(
"Him", Alfred Von Wilmers, Lenny, Sam
).
Quelle: ibdb.com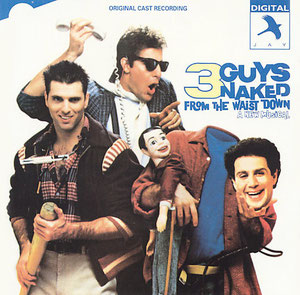 04. Three Guys Naked From The Waist Down Soundtrack CD (1993)
Not nearly as provocative as the title would have you believe, Three Guys Naked from the Waist Down is the story of three guys attempting to make something of themselves in the world of comedy. Overly melodramatic at times, the Michael Rupert ...    Full Descriptionand Jerry Colker musical is entertaining and boasts a performance by Scott Bakula of Quantum Leap fame. ~ Sarah Erlewine

Composed by Jerry Colker.

Music by Michael Rupert. Book and lyrics by Jerry Colker.

Music by Michael Rupert.

Book & lyrics by Jerry Colker.

Recorded at Chelsea Sound Studios, New York, New York on February 18, 1985. Includes liner notes by Jerry Colker.

Principal cast includes: Jerry Colker, Scott Bakula, John Kassir.

Principal cast: Scott Bakula (Ted); Jerry Colker (Phil); John Kassir (Kenny).

Music By:Michael Rupert Book & Lyrics By:Jerry Colker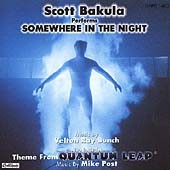 05. Scott Bakula - Somewhere In The Night Soundtrack CD (1994)
Auskoppelung aus dem Soundtrack zur Serie "Zurück in die Vergangenheit", worin Scott seinen genialen Song "Somewhere in the Night" sang.
Recorded at Interlock Studios and Universal Scoring Stage, Hollywood, California.

Personnel: Rose Stone, Terry Wood, Yvonne Williams (background vocals).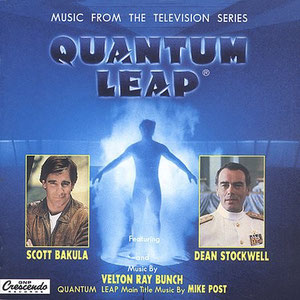 06. Quantum Leap - Soundtrack (1994)
Ein unverzichtbares Album ist dieser fanatastische Soundtrack zu "Zurück in die Vergangenheit", wo mehrere Stücke, die Scott in der Serie gesungen hatte, in kompletter Fassung von Scott Bakula gesungen, enthalten sind. Bedauerlicherweise fehlen einige seiner Hits, wie z.B. "Volarè" oder "Peggy Sue". Es wäre wünschenswert gewesen, wenn es davon mochmal eine 2 CD gegebebn hätte, wo man  die restlichen Songs, sowie das für Staffel 5 veränderte Intro (in Deutschland war das nie zu hören!) enthalten wäre. Mit dab ei ist aber der unvergessliche A-B-C- Rap von Dean Stockwell alias Al Calavicci :).  Zum Schluß ist zudem ein knapp 10 minütes Interview mit Scott drauf, wo er intensiv zur Serie und seinen "gesprungenen" Charakteren befragt wird, welches auch sehr interessant und informativ ist.
The music from the television series Quantum Leap has been compiled by GNP into one disc that will be very popular to fans of the show. The set is balanced between score music from Mike Post and Velton Ray Bunch and vocal songs from the show's ...    Full Descriptioncast. Standout tracks include the well-known "Quamtum Leap Main Title," "Medley From Man of La Mancha," with vocals by series star Scott Bakula, and "Alphabet Rap" by Dean Stockwell. The disc also includes a conversation with Bakula and additional vocal tracks. The only negative about this set is that it does not include the rock oldies used in the series, including "Georgia" and "Unchained Melody." Overall, a fun record for fans. ~ JT Griffith

Original score composed by Velton Ray Bunch and Mike Post.

Performers include: Scott Bakula, Dean Stockwell.

Personnel: Dean Stockwell (vocals, rap vocals); Scott Bakula (vocals); Drew Rathgen, Sinmi Bamgbose, Nicholas Pratt-Bellisario, Troian Pratt-Bellisario, Osmar Robles, Rolake Bamgbose (rap vocals); Bernadette Barlow, Rick Palombi, Rick Palomby, Rose Stone, Terry Wood, Yvonne Williams (background vocals).

Liner Note Author: Donald P. Bellisario.

Photographer: Ron Tom.

Unknown Contributor Roles: Ford A. Thaxton; Drew Rathgen; Sinmi Bamgbose; Nicholas Pratt-Bellisario; Nick Rathgen; Troian Pratt-Bellisario; Osmar Robles; Rolake Bamgbose; Deborah Pratt; Bob Fisher .

Arranger: Mark Leggett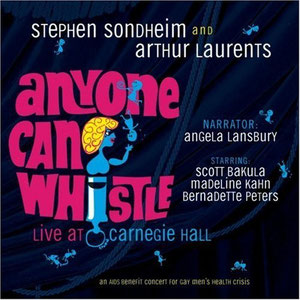 07. Anyone can whistle (1995)
Stephen Sondheim & Arthur Laurentins präsentierten 1995 dieses Musical live aus der Carnegie Hall.  Dieses Musical war ein AIDS Benefits Konzert für Homosexuelle. Angela Lansbury ("Mord ist ihr Hobby") war darin als Moderator tätig. Die Hauptrollen dieses Musicals spielten Scott Bakula, Madeline Kahn und Bernadette Peters.
1. OVERTURE - Orchestra
2. NARRATOR'S INTRODUCTION - Angela Lansbury
3. ME AND MY TOWN - Madeline Kahn, Ensemble
4. MIRACLE INTRODUCTION - Angela Lansbury, Madeline Kahn, Ensemble
5. MIRACLE SONG - Madeline Kahn, Ensemble
6. FAY'S ARRIVAL - Angela Lansbury, Chip Zien
7. COOKIE SPEECH - Bernadette Peters
8. THERE WON'T BE TRUMPETS - Bernadette Peters
9. HAPGOOD'S ARRIVAL - Angela Lansbury, Scott Bakula
10. SIMPLE - Scott Bakula, Madeline Kahn, Company
11. ENTR'ACTE - Orchestra
12. HOORAY FOR HAPGOOD - Company
13. COME PLAY WIZ ME - Bernadette Peters, Scott Bakula
14. WHISTLE INTRODUCTION - Bernadette Peters, Scott Bakula
15. ANYONE CAN WHISTLE - Bernadette Peters
16. HOORAY FOR HAPGOOD (REPRISE) - Company
17. A PARADE IN TOWN - Madeline Kahn, Ensemble
18. TRANSITION - Scott Bakula, Bernadette Peters
19. EVERYBODY SAY'S DON'T - Scott Bakula
20. I'VE GOT YOU TO LEAN ON - Madeline Kahn, Walter Bobbie, Chip Zien, Ensemble
21. TRANSITION - Bernadette Peters, Scott Bakula
22. SEE WHAT IT GETS YOU - Bernadette Peters
23. TRANSITION - Madeline Kahn
24. COOKIE CHASE - Madeline Kahn, Ensemble
25. THERE'S ALWAYS A WOMAN - Madeline Kahn, Bernadette Peters
26. TRANSITION - Bernadette Peters, Scott Bakula
27. WITH SO LITTLE TO BE SURE OF - Scott Bakula, Bernadette Peters
28. FINALE - Angela Lansbury, Company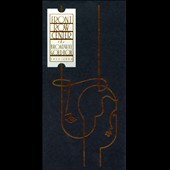 08. Front Row Center: The Broadway Gold Box Soundtrack CD (1996)

The first thing to note about Front Row Center--The Broadway Gold Box 1935-1988, a four-CD, 93-track, five-hour boxed set retrospective, is that it gathers original cast recordings of Broadway shows exclusively from the MCA catalog, most of ...    Full Descriptionthem originally released on Decca. Decca was the first major American record label to release cast albums, starting with Oklahoma! in 1943 (though it brought Broadway stars into the studio to record isolated tracks as early as 1935), and, as annotator Max O. Preeo notes, it had the field to itself, not joined by Columbia until 1946 or RCA Victor until 1947. From then until the 1970s, when the majors stopped recording musicals on a regular basis, the three labels competed for shows, Decca frequently losing out. Therefore, compilation producer Ron O'Brien necessarily weights the set heavily toward the period of Decca's dominance -- 15 tracks come from before Oklahoma!, and more than half the album dates from the '40s. (In fact, the focus on early material is even greater than the recording dates suggest, since many of the later selections come from revivals.) Even so, this is a rich collection. The shows include Pins And Needles, Porgy And Bess, This Is The Army, Oklahoma!, One Touch Of Venus, On The Town, Carousel, Annie Get Your Gun, Anything Goes, Where's Charley?, Lost In The Stars, Call Me Madam, Guys & Dolls, Lady In The Dark, The King And I, Wonderful Town, On Your Toes, Man Of La Mancha, Applause, Jesus Christ Superstar, The Best Little Whorehouse In Texas, Evita, Big River, and Me And My Girl. All of which is to say that, despite its limitations, Front Row Center presents a large chunk of the best-remembered show music of more than 50 years. ~ William Ruhlmann

Broadway Gold Box (4 CD Set)

Recording information: New York, NY (10/29/1935-06/??/1988).

Directors: Colin Romoff; Joseph Littau; Dick Jacobs; Don Pippin; Clay Warnick; Neil Warner; Robert Billig; Arthur Kay; Art Wagner; Fred Werner; Rene Wiegert; Pembroke Davenport; Harold Wheeler; Harry Sosnik; Irving Actman; Max Meth; Jack Elliott; Lynn Murray; Milton Rosenstock; Jeff Waxman; Leonard Joy; Raymond Scott ; Sy Oliver; Maurice de Abravanel; Jay Blackton; Lehman Engel; Alexander Smallens.

Illustrator: Andy Engel.

Unknown Contributor Roles: All-Soldier Chorus; Decca Symphony Orchestra.

Personnel: Carmen Miranda (vocals); Billy Barnes (piano, celesta); Harold Rome, Baldwon Bergerson, Jerry Herman (piano).

Liner Note Author: Max O. Preeo.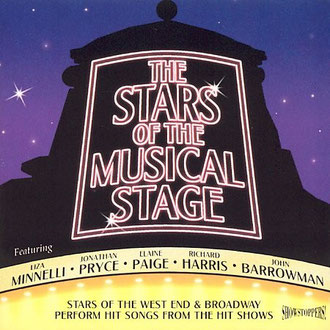 09. Stars Of The Musical Stage Soundtrack CD - Import (1996)
Liner Note Author: Rexton S. Bunnett.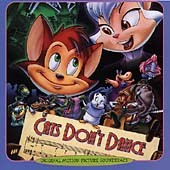 10. Cats don't dance (1997) (aka: Danny, der Kater)
Cats don't Dance ist ein Kinofilm - Musical gewesen, worin Scott einige Songs drin gesungen hatte. Wirklich sehr empfehlenswert! Dieser Film lief in Deutschland unter dem Titel "Danny, der Kater". Scott spielte darin die Hauptrolle, der Kater Danny.
The great Randy Newman composed six songs for the soundtrack to the animated musical Cats Don't Dance, which also includes James Ingram and Carnie Wilson's "Our Time Has Come," Will Downing's "I Do Believe" and a pair of contributions from Natalie Cole. ~ Jason Ankeny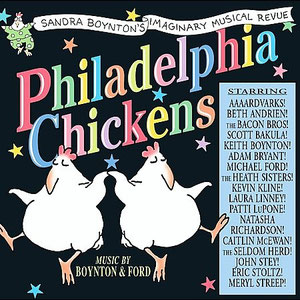 11. Philadelphia Chickens (Sandra Boynton's Imaginary Musical Revue) CD (2004)
A portion of the proceeds from the sale of PHILADELPHIA CHICKENS will be donated to The Cystic Fibrosis Foundation and The Juvenile Diabetes Foundation.

PHILADELPHIA CHICKENS was nominated for the 2004 Grammy Award for Best Musical Album ...    Full DescriptionFor Children.

Sandra Boynton and Michael Ford's second album, Philadelphia Chickens, is the soundtrack to an "imaginary musical revue" that features the vocal talents of Meryl Streep, Laura Linney, Natasha Richardson, and Boynton's children, among others. Like Boynton and Ford's debut album, Rhinoceros Tap, Philadelphia Chickens' musical touchstone is the sound of classic show tunes, and the duo and its (mostly) all-star cast make the most of it, beginning with the A Chorus Line-like intro, "Cows," sung by the Seldom Herd. Streep's witty "Nobody Understands Me" emphasizes that this album is more grown-up-sounding than Rhinoceros Tap, even though it's still well within the realm of children's music. Songs like Keith Boynton's "Be Like a Duck," Patti LuPone's "I Like to Fuss," Michael Ford's "Those Dinosaur Blues," and Eric Stoltz's appropriately cuddly "Snuggle Puppy" -- which Boynton later turned into a children's book -- keep the album young at heart. Scott Bakula's "Pig Island," Kevin Kline's "Busy Busy Busy," and Adam Bryant's "Pajama Time" are other standout tracks from this Grammy-nominated album, which truly has appeal for all ages. ~ Heather Phares

Feat.Meryl Streep,Bacon Bros., L.Linney,E.Stoltz,P.Lupone,K.K

Personnel includes: Meryl Streep, The Bacon Brothers, Laura Linney, Eric Stoltz, Patti Lupone, Kevin Kline, Scott Bakula, Natasha Richardson.

Author: Sandra Boybton.